Going on holiday with a dementia patient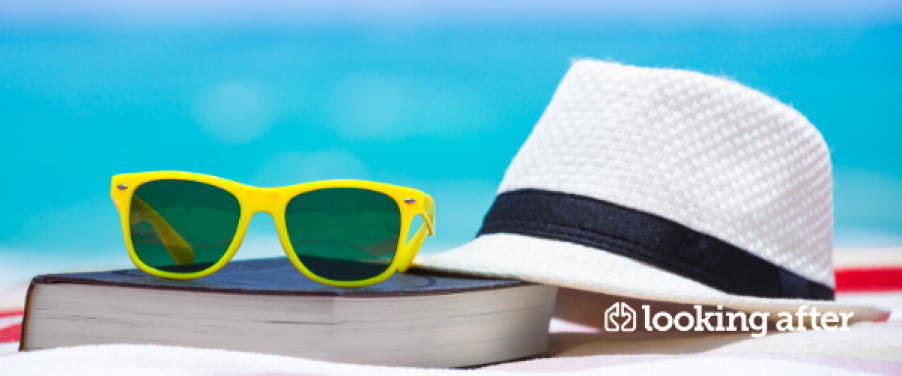 Holidays provide the perfect opportunity for all of us to relax, explore new places and spend precious time with friends and family. Going on holiday with dementia can be tricky for the patient, however, there are steps you can take to ensure they make the most of it. Travelling can improve our quality of life and it's important that people in dementia care are not exempt from it for as long as possible. 
Dementia holiday tips
Certain aspects of travelling can be stressful for most of us, but they can cause added confusion and frustration for someone with dementia. Here are some helpful tips for looking after your loved ones and going on holiday with dementia. 
Plan ahead
Having a detailed itinerary will allow you to plan your trip to the airport and your holiday destination, so the journey there goes as smoothly as possible. Contact the airport and the airline you'll be travelling with, ahead of time to make necessary arrangements and let them know you've arrived on the day. You should also get in touch with the hotel to make sure they are able to tailor to your needs and the staff are dementia trained. Ensure you have all the medications with you at all times and, if any need to be refrigerated, contact the airline and the hotel to arrange this. Alternatively, take a look at some holiday packages that may be designed specifically for someone with diseases like Alzheimer's to give yourself a peace of mind. 
Be sensible 
Going on holiday with dementia doesn't always mean planning a long-haul flight to a new destination. Depending on the progression of the disease, it might be more sensible to stay in your country so it's easier for you to go home whenever is necessary. Travelling to places that they used to love is a great idea, as people in dementia care struggle to adapt to new and unfamiliar environments. For their safety, have them wear an identification bracelet with your contact details. Travelling in groups of 3 or more is a great idea, as that way you can avoid leaving your companion on their own at any time. 
Keep your belongings safe
Agree on a safe space for essential items like passports, tickets and keys. Make sure to take these with you on the plane. You could also make additional copies of your plane tickets, in case any get lost. Knowing that they have access to their personal items will make the dementia patient feel more in control. 
Time to relax 
To make the journey as easy as possible, take some noise cancelling headphones with you and prepare familiar radio shows, podcasts and music for them to listen to. This will bring a sense of comfort in an unfamiliar environment. Maybe there are some personal items that will help them feel more at home? Once you get to your destination, take it easy. Allow plenty of time for activities, but also make space for down time and let them explore at their own pace. This is a great opportunity for you spend some time together and for both of you to enjoy yourselves. Looking after your loves ones is a tough challenge, so make sure you savour your holiday and use it to relax and recharge. 
Join us in our Facebook community here, for more advice and ideas in dementia care