Looking after your loved one - how to deal with a patient who denies that they have dementia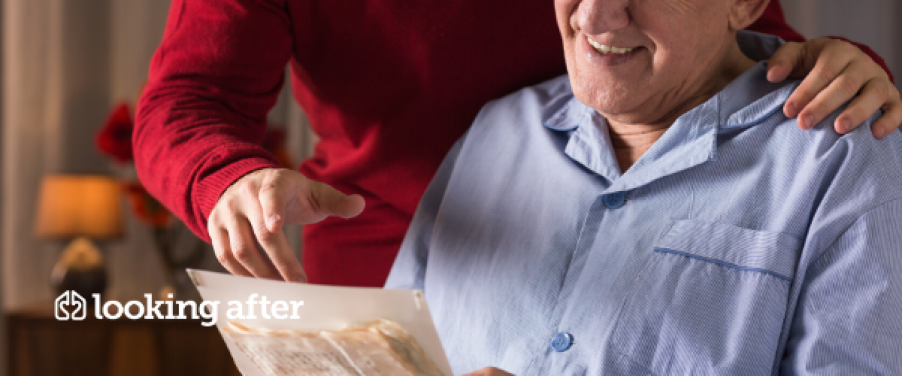 How to deal with dementia patient who denies they have dementia
Have you noticed a parent or loved one becoming more forgetful? Struggling to remember people's names? Becoming confused, lost or unable to find words to finish a sentence? You may be picking up on some early signs of dementia, however, bringing this up to the person could pose additional challenges. It is incredibly difficult to come to terms with diseases like Alzheimer's, so here are some tips that may help you assist them in overcoming denial. 
Get an early diagnosis 
If you suspect that your loved one may be showing signs of dementia, it's best to see a doctor as soon as possible, so they can eliminate any other treatable causes and establish an accurate diagnosis. It's likely that the person will refuse to see a doctor about their symptoms out of fear of being diagnosed. Try encouraging them by highlighting that memory problems don't always mean dementia and it's better to get checked, in case their condition is treatable. If this doesn't work, have a word with their GP. They can check if your loved one may have Alzheimer's when they're attending an appointment for something else. 
Avoid conflict
No one wants to hear that they have a disease that will cause them to eventually lose all memory and independence. Your loved one may have a grieving period for the life they were hoping to live and it's OK if they need some space to process this. Anger, confusion and guilt are all normal feelings, but eventually they should come around to accepting their condition. Try to set a positive mood for a conversation and avoid forcing your opinion on them. Let your loved one know that they remain the same person to you. Denial becomes an issue if they insist on driving or other activities where they can put themselves in danger, so speak to a doctor or a dementia care helpline on how to navigate these situations and keep them safe. If they're in dementia care and forget about their condition, it might not always be helpful to remind them that they have dementia. It's sometimes better for everyone to let things lie, instead of reinforcing their diagnosis that will cause nothing more than confusion and upset. 
Plan and prepare
As mentioned before, an early diagnosis will make looking after your loved one easier.  (You can see more in our blog about diagnosis and testing and about early diagnosis here). It will help you explore treatments that can slow down the progression of disease. You can also make important decisions like power of attorney and preferences on dementia care while your loved one is able to get involved. You can make arrangements for a care worker if necessary, make their home more dementia-friendly and prevent accidents, as well as ensuring they follow appropriate self-care and stay social and active. Ideally, you and your loved one should work on making these decisions together, which will make them feel more in control of their life. 
Look after yourself
Looking after your loved one is a tough challenge and many feel the need to neglect their own feelings and self-care in favour of the dementia patient. Coming to terms with dementia diagnosis is not only hard on the patient, but also their friends and family. Don't suffer in silence and seek help if you are struggling. It will be much easier for you to help your loved one when you take the time to look after yourself first. 
could still experience the joy of gardening, by using adapted tools and having some supervision. Pleasant experiences like hand massage or getting a manicure can really improve their wellbeing and toys with different textures could also provide some sensory stimulation. 
Feel free to join our Facebook community to find more advice and ideas to help in dementia care. You can find us here: https://www.facebook.com/lookingaftercommunity/