The importance of keeping a dementia patient warm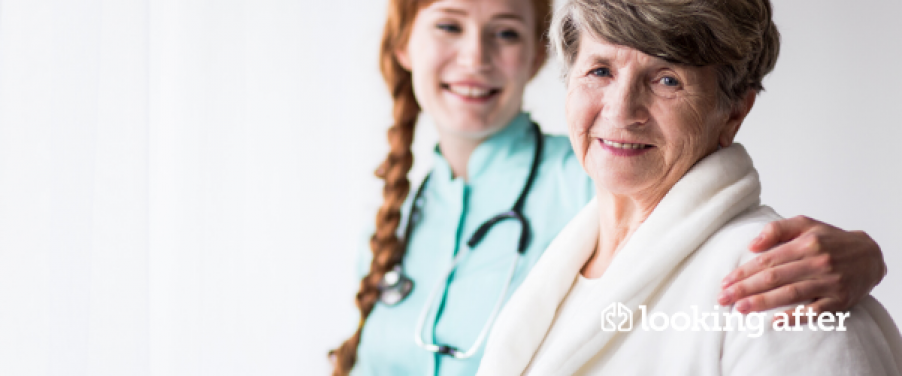 The colder winter months pose an additional risk for patients in dementia care. Because of their condition, they may not be able to let you know that they feel cold or, indeed, feel the cold themselves. Lowered immune system puts them at risk of a variety of health complications, so it's crucial that you're looking after your loved ones by keeping them safe, warm and cosy. Here is some helpful advice to assist you with that. 
Tips for keeping a dementia patient warm
Because of the nature of their disease, a dementia patient will struggle to let you know that they feel cold. You can monitor this yourself by checking their temperature or, with their consent, gently place your hand on the back of their neck to see if they are feeling chilly. Wearing lots of thin layers from breathable materials like cotton and wool is more effective for keeping them warm than one thick layer, and it'll also make it easy for them to adjust their clothing if they get too hot. A lot of heat is lost through our head and neck, so, if necessary, have them wear a hat and scarf indoors. Keep the temperature in their home pleasant (at around 18-21 degrees Celsius) but adjust it according to their needs. A thermostat will help you stay on top of it. Drinking hot beverages throughout the day and enjoying hearty, nourishing meals will help the patient stay comfortable and cosy while keeping their immune system working at its best. If you can pre-cook meals, freeze them so they keep longer and can be easily reheated. Avoid alcohol, as it can cause us to lose a lot of bodily heat. Lack of mobility can make a dementia patient more susceptible to getting cold, so encourage them to move around every hour or simply move their legs and arms, wiggle their toes and hands if walking is too difficult. At night, you could use a hot water bottle or an electric blanket, but only if there is someone to turn it off. 
Health and wellbeing
To keep the person in dementia care safe during winter, schedule an appointment with their doctor to get the flu jab. Always keep an eye on their medication and be sure that correct prescription drugs are stocked and they are taking them at the right time in the prescribed amounts. 
Prevent isolation
Looking after your loved ones with dementia by keeping them indoors might seem like a good idea, however, make sure they don't become isolated during the winter months. If it's too cold to go out, invite friends and family to visit them instead. Plan some enjoyable activities that you can do together, even something simple like playing their favourite music and singing can eliminate loneliness and depression. Get them involved with housework if other forms of exercise are unavailable, this will also help to keep them warm and active and give them a sense of purpose. As the temperatures grow colder, this is a great time to bring out old photo albums or favourite movies and relive cherished memories with them. Remember, the elderly, and especially those suffering with dementia, are at a greater risk of isolation, particularly, during winter. In addition to looking after their physical wellbeing, make sure they are socially active and included even when they have to stay at home.